Trying to build yourself the best budget gaming PC build for $500? Well, this particular build is going to put those dollars to good use! It's fully-equipped with an AMD R5 2600, a 4GB RX 570, 8GB of RAM, and 240GB of SSD storage!
This budget gaming PC build is packing enough power to handle your favorite games in 1080p without an issue. You won't be playing GTA:V on ultra settings by any means, but the performance will be comparable to (usually better than) modern consoles like the Xbox One or PS4 so that you can still have a solid gaming experience.
Have a question? Ask me in the comment section or look at our PC build FAQ.
$500 Prebuilt Gaming PC Option
CYBERPOWERPC GXiVR8060A8 – Black
Before we dive into the custom DIY build, why not consider a prebuilt alternative with similar specs? If you'd rather skip the whole build process and jump right into gaming, you can easily do that with a prebuilt gaming desktop. They come completely assembled with Windows already installed, the only thing for you to do is plug it in, turn it on, and update some drivers.
Here's an option with similar specs and pricing (considering the cost of Windows) as the DIY build on this page.
CPU: Intel i5 9400f
GPU: 6GB GTX 1660
RAM: 8GB DDR4 RAM
Storage: 1TB HDD + 240GB SSD
Connectivity: WiFi + Ethernet | 7.1 channel audio | 6x USB 3.1 + 2x USB 2.0
Comes with Windows 10 Home (64-bit) installed
Comes with a keyboard + mouse
The Best $500 Gaming PC Build
Case
Cooler Master MasterBox Q300L
Magnetic Dust Filters

6-Orientation I/O Panel

Edge-to-Edge Acrylic Side Panel

Routing Space

Thermal Performance

ATX PSU Support

CPU Cooler: 159mm/6.2″, GPU 360mm, Radiator Support Front: 120mm/240mm, Rear: 120mm

Motherboard Support: Micro-ATX, Mini-ITX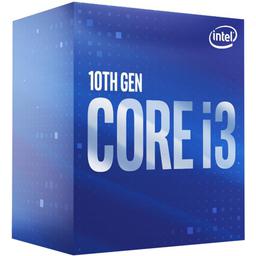 CPU
Intel i3 10100F
10th Generation Intel Core i3 Processor

4 Cores; 8 Threads

4.30 GHz Max Turbo Frequency, 3.60 GHz Processor Base Frequency

6 MB Intel Smart Cache
CPU Cooler
Noctua NH-L9i
Ultra-compact low-profile cooler with only 37mm total height – ideal for HTPCs, ITX and Small Form Factor builds

100% compatibility RAM- and PCIe-compatibility due to 95x95mm footprint, does not overhang the RAM or PCIe slots

Highly optimised NF-A9x14 slim 92mm fan with PWM support and Low-Noise Adaptor for automatic speed control and ultra-quiet operation

Includes high-end NT-H1 thermal paste and SecuFirm2 mounting system for easy installation on Intel LGA1150, LGA1151, LGA1155, LGA1156, LGA1200

Renowned Noctua quality backed up by 6-year manufacturer's warranty, deluxe choice for Intel Core i7, i5 or i3 with moderate heat load (e.g. 11900, 11700, 11600, 10700, see compatibility list)
Motherboard
MSI B560M PRO-E LGA
Supports 11th and 10th Gen Intel Core / Pentium Celeron processors for LGA 1200 socket

Supports DDR4 Memory, up to 4800(OC) MHz

Core Boost : With premium layout and digital power design to support more cores and provide better performance

DDR4 Boost : Advanced technology to deliver pure data signals for the best performance and stability.

Lightning Fast Experience : PCIe 4.0
GPU
XFX Speedster QICK210 Radeon RX 6500XT
Chipset: AMD RX 6500 XT

Memory: 4GB GDDR6 AMD RDNA 2 architecture elevates and unifies the gaming

Boost Clock: Up To 2825MHz

Cooling: XFX Speedster QICK 210 Dual Fan Cooling
RAM
Corsair Vengeance LPX 8GB
Hand-sorted memory chips ensure high performance with generous overclocking headroom

VENGEANCE LPX is optimized for wide compatibility with the latest Intel and AMD DDR4 motherboards

A low-profile height of just 34mm ensures that VENGEANCE LPX even fits in most small-form-factor builds

A solid aluminum heatspreader efficiently dissipates heat from each module so that they consistently run at high clock speeds

Supports Intel XMP 2.0 for simple one-setting installation and setup
PSU
EVGA 500 W1, 80+ WHITE 500W
EVGA 500 Watt; Unbeatable value

80 plus white certified, with 80 percentage efficiency or higher under typical loads

Heavy duty protections, including OVP (Over voltage protection); UVP (Under voltage protection, OCP (Over current protection), OPP (Over power protection), and SCP (Short circuit protection)

Compatibility of the EVGA 500 W1, 80 white 500 W, Power supply 100 W1 0500 KR (100 W1 0500 KR)
Storage
Kingston A400 240GB SSD
Fast start up, loading and file transfers

More reliable and durable than a hard drive

Multiple capacities with space for applications or a hard drive replacement
The tools you need:
That's really all you need to assemble your new desktop. All of the mounting hardware and cables will come with the parts listed above. The only time you might need something extra is if you're modifying the build on this page.
HOW TO BUILD YOUR PC…
Super Simplified Build Steps:
Install the power supply into the case
Install the processor (CPU)
Seat RAM in the motherboard
Mount the CPU cooler (don't forget thermal paste if you're not using a stock cooler!)
Insert the motherboard's rear I/O plate into the case's rear I/O slot
Mount the motherboard in the case (get your i/o ports through and use the middle standoff as a guide)
Plug your graphics card into the motherboard
Install storage drives
Plug all power and data cables in where they're required (storage, case, motherboard, graphics card, etc)
Turn your PC on
Install your OS
Install and update ALL drivers
DONE!
Build Breakdown
This $500 gaming PC build is going to get you into modern games and playing them on mid-high settings pushing 60fps or better in 1080p. Some games are still going to give this build some issues at the highest settings, but it's still going to outperform (or at least keep up with) next-gen consoles like the Xbox One and PS4!
This build will run games like Apex Legends, PUBG, Fallout 4, GTA:V and pretty much anything else on mid settings or better while getting great performance! Less graphically intensive games like CS:GO, DOTA, LoL, or anything along those lines, will easily run at 60-100fps+..
Peripherals
If this is the very first PC you've ever owned, chances are you're going to need almost everything on the following list. If that's you, put aside another few hundred for these peripherals to make sure you're not coming up short.
In any event, I've hand-picked the following components to match this particular level of gaming PC build, but that doesn't mean they're all you can use. There are plenty of choices for each peripheral you might like others more than my suggestions.
Picking a good display is one of the most important parts of ensuring you get a good experience, because of that I've put together an in-depth guide on how to pick the best monitor for gaming.
Picking a comfortable chair is equally important as your monitor, if not more important. To fully enjoy your gaming sessions, you have to be comfortable. To be comfortable, you need a good gaming chair. That's why I've put together this buyers guide containing 16 gaming chairs out there! 
Monitor
ASUS VS247H-P 23.6″
23.6″, 1080p 60Hz, 2ms response time – Great for gaming
Keyboard
Redragon K556 RGB
A good full sized mechanical keyboard with RGB backlighting and a very attractive price point. 
Mouse
Logitech G502 Hero
One of the absolute best gaming mice you could buy. The G502 is a tried and true platform that's only been improved to where it's at now with the HERO. 
Headphones
HyperX Cloud 2
The HyperX Cloud 2 headset is undeniably one of the best you could own. They use audiophile-grade headphones with a high-quality detachable microphone. 
Operating System 
When it comes to picking an operating system, you have quite a few options laid out before you. But, the best / easiest two are either Windows or something Linux-based.
If you're really strapped for cash, or you really just don't like Windows, Ubuntu is a great option because it's entirely free, and it's really solid/secure. It's a Linux-based OS and can play any game that supports Linux. More and more games are adding Linux support, but it definitely sucks when a game you've been waiting forever for ends up being Windows only…
The more expensive option is buying a copy of Windows. With DirectX 12 becoming more common and the Skylake-based processors basically demanding Windows 10, you might want to consider jumping on that right away, but it's ultimately your call.
Installing your operating system can be done in a couple of different ways, either by DVD or a USB flash drive that you either create yourself or buy.
Windows
Windows 10
The most recent version of Microsoft's operating system, Windows 10 is your best bet for across-the-board compatibility. 
Linux
Ubuntu
Ubuntu is a great, open source operating system rooted in Linux. It's known as one of the most user-friendly and easiest to learn. 
WiFi
Because the vast majority of motherboards do not include WiFi – like the one used in this build – if you have to use WiFi then you're also going to need a WiFi adapter. 
There're a plethora of options available when it comes to picking WiFi adapters and it can be a relatively confusing process without first knowing what you need… Which is often just as confusing as picking the adapter in the first place.
To make it simple, you pretty much want an adapter on the AC protocol – it's backward compatible with the previous protocols and will pretty much work regardless what kind of router you're running. The speed you should get is based on both the speed of your internet connection and the capabilities of your router; somewhere around AC1300 is usually a safe bet. 
Keep in mind that your router and WiFi adapter won't speed up your internet connection and going for the highest numbers won't mean the lowest ping. Even N900 (basic) WiFi adapters and routers are capable of transferring data at much higher rates than the average internet connection requires.
Internal WiFi Adapter
TP-Link Archer T6E
A good internally mounted (PCIe) AC1300 WiFi adapter. Make sure your build has enough room!
External WiFi Adapter
Netgear A6210-100PAS
A reliable AC1300 USB WiFi adapter. Capable of operating on both the 2.4GHz and 5GHz bands.
Conclusion
This build is absolutely over-the-top when it comes to spending $500 on your own custom gaming PC. It's a little more pricey than your average next-gen console, but it's also way more versatile in terms of what you can do.
When it comes down to it, this budget beast is going to outpace next gen consoles by giving you noticeably higher frame rates and better graphics (more often than not). If you wanted even more gaming potential, your best bet would be upgrading the graphics card to something more powerful like a GTX 1660 or RX 580.
Once your build is all put together, you might find that a little extra customization is in order. Once you're at that stage, you might want to wander over to my post about 3 of the easiest ways to customize your PC.
All-in-all, you really couldn't ask for a better build on a $500 budget, it's going to completely blow your mind when you start loading up your favorite games! 1080p 60fps is well within reach and I think you'll find that this build has WAY more power than you'd expect!
If you have any questions or comments about this build, don't hesitate to ask in the comments!
Not your build?
Not the build you were looking for? No worries. Check out the rest of our builds and you're guaranteed to find yours.